Meet our Marketing Executive Dara Hayden!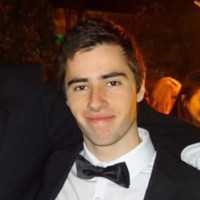 Continuing our employee blog series, one of the latest additions to Dataconversion's marketing team is Dara Hayden. This series intends to give insight into what it's like to work in the various departments of Dataconversion. Be sure to check out our other employee blogs here! If that doesn't interest you we have a large selection of blogs based on customer experience and customer engagement here.
What is it that you do here in Dataconversion?
As a recent marketing graduate, I joined the Dataconversion team in early 2019. My responsibilities include assisting in the development of a marketing plan to promote business goals. Similarly my role supports the day-to-day activities of the marketing and sales functions. Currently my focus on the digital side of things is on search engine optimisation and desktop/mobile website improvements. Improving Dataconversion's social media activity is another important task.
What do you enjoy most about your role at DC?
After four years of studying marketing in college, it's great to finally be able to put everything I've learnt to use in the real world! As Marketing Executive at Dataconversion there are a great variety of duties. This meaning I'm not always working on the same tasks every day. Not only is the work enjoyable, the Dataconversion office itself is a friendly and relaxed open floor plan environment. From the get-go I was warmly welcomed upon my joining of the team. Everyone has been incredibly patient while I get my head around the role and settle in!
Advice for anyone looking to work in (your area)?
Since I've recently graduated and just entered the area of marketing, I don't think I'm qualified to be giving career advice! My main advice would be to make sure you have some experience before leaving college. Both paid and unpaid internships prior to graduating are key for showing that you have some level of marketing experience outside the typical coursework in college. Personally, I was lucky enough to get an opportunity to take part in a work placement program for a semester of college, so keep that in mind when selecting a college course.
Regardless of whether you want to get into digital or traditional marketing almost every type of "regular" marketing job has an element of digital involved. Experience with web platforms like WordPress and Google Analytics, along with the Adobe Creative Suite are skills that stand out.
Biggest trend you see affecting your area in the coming year(s)?
Every year marketing experts around the world rave about the latest massive changes to marketing online whether it be artificial intelligence or new types of influencer marketing. In the coming years however, I feel like there'll be more of a focus on privacy among both businesses and their customers, especially since 2018's passage of GDPR.
Similarly, with the numerous high-profile data breaches from large companies like Facebook, security may end up being a priority for consumers in the future. This might result in consumers being more cautious about who they give their information to. In the coming years I imagine there'll continue to be brands that fail to take customer privacy seriously resulting in future hefty fines!