This week we are talking with our HR Administrator and Business Support Exec. Olivia Good. Olivia has been with the company for just over two years. She joined us in 2015 having completed a masters degree in UCD Smurfit. Olivia plays a highly varied, but vital role within the company so if you are interested in finding out more then keep on reading!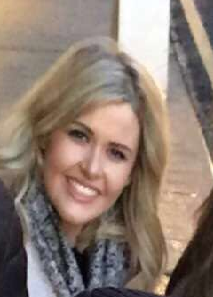 What is it that you do here in Dataconversion?
I'm pretty much a jack of all trades. My main focus is on HR and Business Operations within Dataconversion. But in saying that my role is highly varied so I often find myself carrying out a number of other tasks within the office! This can make the role challenging at times as it is a fast paced and diverse environment.In short I look after HR, Business Operations and Compliance. My day to day duties can include (but are certainly not limited to) the following;
HR Duties:
I manage employee relations. This involves providing HR advice and support for Management/Employees and advising on employment law.
I look after all of our HR processes. This includes things such as maintenance of HR data and joiners/movers/leavers etc.
I organise all employee training i.e. health and safety.
I help coordinate the recruitment process by helping management in job specification creation, coordination etc. So if you want to join the team here I'm the one to impress!
Business Operations:
Operational process improvements, office maintenance so on…
Quality controls and standard auditing and compliance, a lot of my days are taking up with Information Security Audits from clients, or agreements etc.
Compliance
GDPR compliance is a new area of my role. I'm currently working on streamlining processes, updating documentation and basically just making sure that we aren't going to find ourselves in breach or landed with a hefty fine come May 2018. So, no pressure really…
What you enjoy most about your role at DC?
I particularly enjoy the human resources and employment law side of the role. I have a master's in human resource management from UCD Smurfit and a postgraduate diploma in Employment Law from UCD Sutherland school of law. With the recent changes to the dispute resolution system and the introduction of the Workplace Relations Commission, it was the right time to specialise in the legal system.
Biggest challenge to date working with DC (most challenging project/ campaign)
One of the biggest challenges for me personally was the amount of in-depth knowledge that was needed in order to understand our requirements, the security required and to complete the audits. This meant a lot of my time was spent learning and reading up on various reports. Don't get me wrong I love expanding my knowledge in this area and understand the importance of doing so but it means a lot of reading…and I mean a lot!
Best/ Funny memory here at DC?
Lol – no comment 😉
Biggest trend you see to be affecting your area in the coming year(s)?
As with anyone who is working in the area of compliance, GDPR is definitely one of the biggest concerns. As it represents the biggest changes in Data Protection law in over 20 years its super important that we keep on top of it. Luckily, we have been successfully operating under existing data protection which has definitely lightened my workload.