Meet our Marketing Executive Sarah Keogh!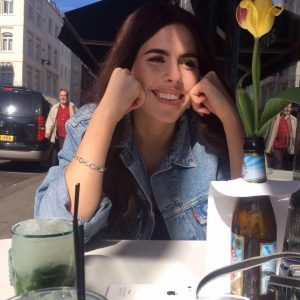 Next up in our employee blog is one of Dataconversion's newest recruits, Sarah Keogh (i.e. me, yes I am talking about myself in the third person but who interviews the interviewer??). If you want to get an insight into what it's like to work in the Marketing Department of Dataconversion then keep on reading. If not then well then you might be interested in reading one of our other blogs which you can find here. Marketing in action right there!
What is it that you do here in Dataconversion?
I joined the team in late 2018 just after the company had undergone an entire rebrand which involved re-evaluating the brand strategy & competitive offering. As part of the Marketing Executive role I was required to assist in the development of a digital marketing plan to promote business goals and support the activities of the marketing & sales functions. My day to day mainly involves working online, developing content to push out across the social channels. I create blogs & webpages to help improve SEO & drive traffic to the new website. In short I market a marketing company…marketing-ception… that was almost as cringey as telling people it's nice to 'e-meet them' in an email…eughhh (*shudder)!
What do you enjoy most about your role at DC?
Every day is somewhat different which keeps my job interesting. The people are definitely one of the main perks of working here. There is a great atmosphere within the office. With an open floor plan you are free to have the chats during the day (once you still make sure to put your head down and get the job done of course!).
Advice for anyone looking to work in (your area)?
As I'm just out of college I don't know how much value I can offer here but I'll give it a go! One of the first things I will say is that experience is key, so if you're looking at college courses I'd recommend choosing one that allows you to get some work experience in as part of the degree. If not you may need to complete unpaid work placements which isn't really that feasible for the majority of us! Marketing is a largely creative career so having an interest in art and design is beneficial. One thing I wish I had been told before being thrust into the big bad world of work is that having the ability to use Photoshop & Illustrator is a HUGE advantage when starting out in the field. A lot of companies prefer candidates to be "proficient" in both so that they can essentially hire a marketer & graphic designer in one!
Biggest trend you see affecting your area in the coming year(s)?
Marketing itself is a highly dynamic field with new trends emerging constantly particularly in the online space. Keeping on top of it all can be a struggle at times but it's what keeps the job interesting. Once of the main things impacting marketing at the moment has to be the upcoming GDPR. This is an area which I am very much clued into and have written a number of blog posts on.
The constantly changing algorithms are also a hot topic for marketers. The recent changes introduced to Facebook had marketers in a mild state of panic following Mark Zuckerberg's announcement that Facebook would be changing its news feed to prioritize content from "friends, family and groups." A change that I won't argue with as although I work in the field, I feel that as marketers we should always be challenged with creating new and exciting ways to engage users.